The Best way to experience Las Vegas Spring Break is being a VIP on a Las Vegas Club Crawl.
All Las Vegas night clubs have long lines lasting over 2 hours and once you get to the front, it's a $40 cover and you have to rush in and turn your party on immediately.  Standing line is a buzz kill when it comes to have a good night out with friends.
We suggest the world-famous club crawl, which we started over 30 years ago and the first to bring this party scene to Las Vegas in 2005.  Think about it, you visit the top night clubs, the dedicated line is no longer than 10 minutes, you travel in a luxury limo bus, open bar in the bus and you meet people from around the world in an exclusive party atmosphere!  Why NOT!!!
Nite Tours Las Vegas Club Crawl event is just that, an event.  The tour is everything you need under one roof – it's a night club, it's a tour, it's all inclusive and you will have the time of your life.
Picking A Club Crawl
Picking a company can be easy. All Club Crawl companies in Las Vegas (and around the world) follow or copy the Nite Tours Las Vegas format, which we started in 1989.  Las Vegas Club Crawls start at a lounge, walk to first club, hop on luxury limo bus to 2 more clubs.  All companies offer expedited line, all cover charges to night clubs included and booze on the bus. The difference is in the cost and the quality of the company.
Look for the quality of the tour hosts, you don't want someone drunker than you and you end up babysitting the tour host. You want new luxury buses 2017 or newer. If a bus breaks down in the summer, you are pretty much going to be upset.  Find all inclusive with each tour that suits your needs.  *Important – make sure the company and tour hosts are licensed by Nevada Gaming or the tour company will be kicked off the hotel properties and not able to enter the clubs.
Nite Tours Las Vegas offers all new luxury party bus limousines. Our Party buses are updated every year with new technology and new buses to offer our clients.  The latest in new beverages such as Blue Planet, complimented with today's hottest music.  Nite Tours Events only visit the top night clubs in the world, and we celebrate all Las Vegas Events every weekend, 365 days a year.  Nite Tours is certified by Nevada Gaming and all Nite Tours Hosts go through a rigorous training every year to ensure quality, service and value to each customer.
What Type of Club Crawl Do I Choose?
Now, picking the style of club crawl can be difficult, as you have specific needs that you may need or want such as a birthday or bachelorette event. Just ASK!  You can ask your Nite Tours booking agent when booking your tour or you can ask your tour host while on the tour (pending what your request is).   Bottle Service, a cake on the bus, White Castle stop for grub, whatever it is, just ask and the company will work it out for you.
Private tours are always going to be expensive and are tailored made to meet your demands. Remember, you will pay big bucks for private requests.  To be honest, it's always best to join other groups on the same tour bus.  Everyone is dancing, laughing and having fun. You truly end up meeting new friends that will last a lifetime.
The Party Bus Express which offers a lounge and 2 night clubs versus the VIP Club Crawl with starting lounge and then to 3 night clubs is always a tough decision.  To be honest, it all comes down to how you want to pace yourself or funds.  Most people who go on the Party Bus express usually upgrade while on the tours to the third club, so to be honest just stick with the VIP Club Crawl and pace yourself to have the best night of your life.
Walking club crawls are a lot of fun, however there is a lot of walking in Las Vegas.  Everything looks close, but reality is that you are putting in your steps on your fitbit. Ladies, just because you are walking, the clubs still want you dress to impress with high heels, be prepared.
Club Crawls Dress Codes
Club Crawl companies adhere to the utmost in "Dress to Impress".  In fact, club crawls are very sticky as they want to make sure everyone is looking FINE!  However, you are visiting the top night clubs in the world and you are going to see celebrities, especially during Las Vegas Holidays, Special Event Weekends.
At any given time, the night clubs have the final say on your entrance into the club.  Whether it be your clothes, your attitude, you're already intoxicated, etc…we suggest you always be on your best behavior and enjoy your evening. Remember you do have a tour host to take care of you throughout the evening and do what they can to support you.
Ladies: Cocktail dresses, high heels (yes bring those light slippers to keep in your purse as your feet will be killing you – long walk to each club from the bus). !
Dresses
Skirts
Cute blouses
Heels
Cute pants
Don't Wear:
Flip-flops or Sweatpants or workout gear
Guys: Designer anything is cool, just no ripped jeans, baseball caps, and if you can wear a sport coat, you will be stylin all night long
Nice dress shoes (leather)
Jeans (nice ones, no holes/not baggy)
Button-up shirt
Jacket or blazer
Tie (optional, but always a nice touch)
Don't Wear:
Sports ball caps, hats & beanies
Sunglasses
Sporty or tennis shoes
Flip-flops
Crocs (you'll just look ridiculous)
Sports jerseys
Tank tops
T-shirts (no matter what you paid for it, it's not happening)
Jeans with holes or baggy jeans (no bedazzled butt jeans either)
Capri or cut-off pants
No shorts or beach wear unless you are going to a beachclub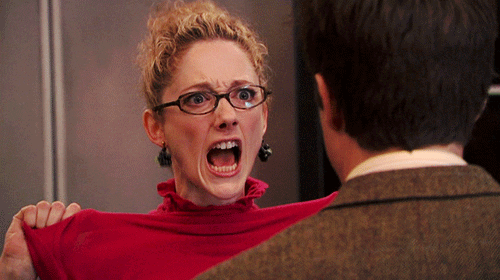 The Club Crawl Experience
Every club crawl starts out with everyone being shy and trying to gauge the evening with who is on the bus and who is celebrating an event.  Once you meet everyone on your bus, the quiet awkward conversations start with "Where are you from"?  or "What are you celebrating"?  After a few drinks, its turns into "Are you single"?  "Can I buy you a drink"?  By the time you hit the third club, the questions turn into "Do you like Circus people"?  "Clear is my favorite color"! "Your alligator is not wearing any pants"!
You are hitting the best night clubs in the world, and you need to keep close to your Tour Host as everyone is trying to by pass the lines and get into the clubs.  Once you are in the club, it's a free for all, have fun! However, keep track of time.  If you miss the bus, you are taking an Uber to the next stop as the bus is on a tight schedule and will not be able to come back to get you.
Las Vegas Night club drinks are very expensive.  This is not the Midwest with $5 cocktails, this is Las Vegas and drinks will run you $18 – $30 a drink.  Even a beer is $17!  Las Vegas has not limits, and no one is going to babysit you. This is why Club Crawls are so famous, as you have someone taking care of you, making sure you are not being drugged in the club, being scammed by street thugs, etc…Don't want to scare you, but this is Las Vegas and there are predators scoping the clubs every night.  Guys, you are not safe either.  There are women who will sit at your table and drink all of your booze, once its empty they are gone.  If they end up in your hotel, your watch and wallet may end up in their purse (only after they slip you something).
This is why Club Crawls are successful and busy.   You are always safe, as we see these types of people coming a mile away.  Every Tour host is street smart and they got your back!
While you are on the crawl keeping track of time, keep track of your alcohol intake. It's easy to take it too far and we want your experience to be the best ever – we want you to remember the night, or at least most of it.